The holidays are here and we all want to share our love with near and dear ones by gifting them something special. However, have you paused to think that the festive season also sees a huge increase in the usage of single-use plastic and waste creation? While the autumn-winter holiday season brings good cheer for most people, it also brings a lot more waste to the landfill, and harm to the environment. 
On average, about 25% more trash is created during the October-January holiday period than at any other time of the year. The extra waste amounts to 25 million tons of garbage or about 1 million extra tons per week! 
This year, Airtory as a company has decided to take a step in the right direction and not contribute towards the immense waste created during the festive season. In that spirit, we chose to partner with Bare Necessities, a zero-waste lifestyle brand, to curate and gift, sustainable personal care items to our partners & employees. These gift boxes are cruelty-free, vegan & handcrafted with ethically-sourced ingredients.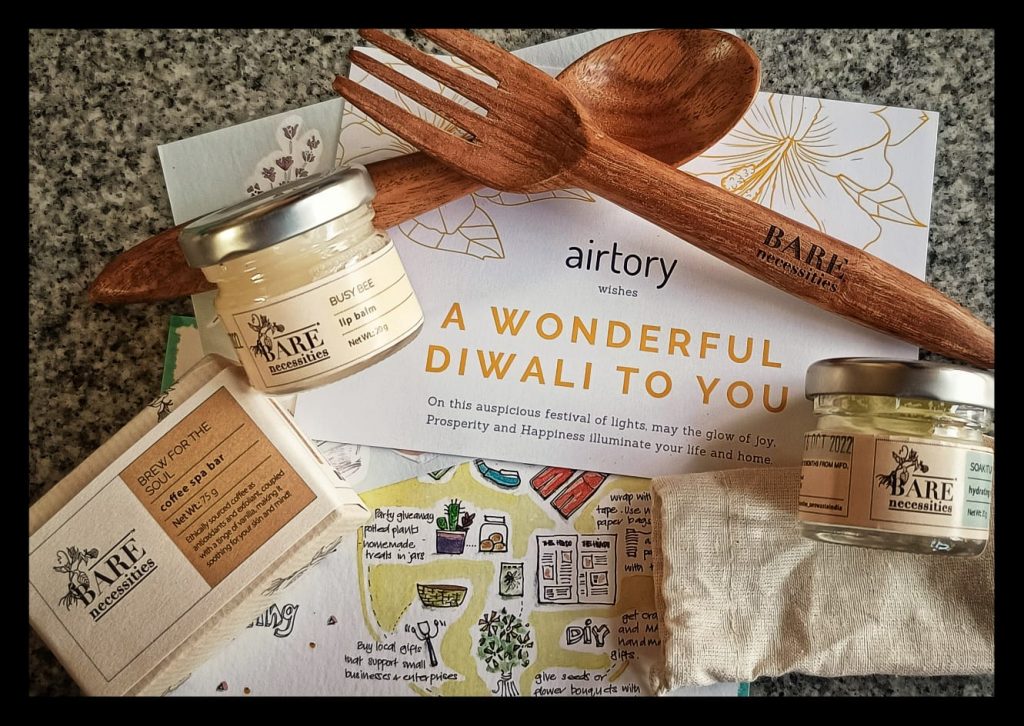 We are proud to have partnered with a company that strives to make zero-waste the norm, and not the exception! 
While this is just the first step towards sustainable and environment-friendly practices. The management at Airtory aims to reduce the waste created within the office premises and imbibe a zero-waste culture within the team.
Amidst all of the celebration and gift-giving, Airtory wants to encourage everyone reading to look for ways to practice mindful gifting.
If you plan you can always reduce waste with creative & innovative solutions. We hope through our sustainable approach to holiday gifting it encourages others to practice mindful gifting. After all the holidays are meant to be a time of reflection and gathering with loved ones to celebrate each other. 
Happy Holidays! With love & regards, Team Airtory.
---